The Future of Products: Design for a Circular Economy
13 de April de 2022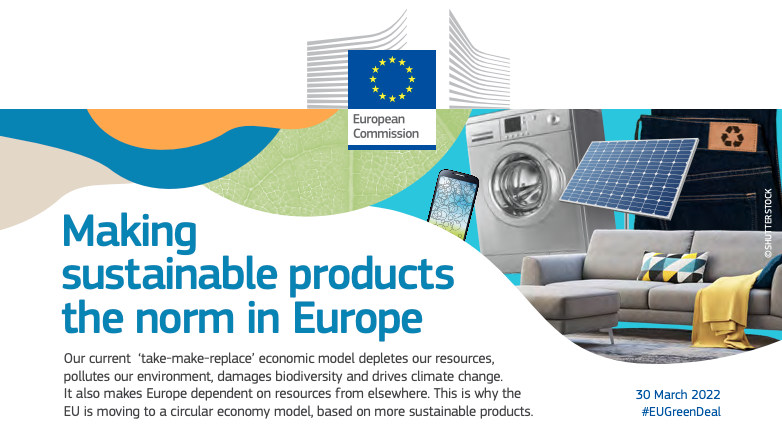 The future of product design is here! Developing sustainable products for a circular economy is becoming the norm in Europe.
The European Commission has recently presented a European Green Deal package of proposals to make sustainable products the norm in the EU, boost circular business models and empower consumers for the green transition.
This package contains the proposal for a Regulation on Ecodesign for Sustainable Products which addresses product design and establishes new requirements for products to be more durable, reliable, reusable, upgradable, repairable, easier to maintain, refurbish and recycle, energy and resource efficient. Final goal is to significantly improve product circularity, energy performance and other aspects of environmental sustainability.
This proposal will lead product manufacturers to integrate the following techniques into their product design and development processes to adapt their products to a carbon neutral future:
Design for durability
Design for disassembly
Design for reuse
Design for repair
Design for renovation and remanufacturing
Design for recycling
Design for decarbonization
So then, how to use these techniques efficiently? When should I use one technique or another? Good questions!
It depends a lot on the product, the requirements of the market and the sector, but one thing is clear, a structured process must be developed that properly integrates them from the early design stages. In addition, it will be necessary to develop tools to estimate the sustainability and circularity of the life cycle of the product alternatives under study, all this together with the evaluation of costs, to ensure competitiveness. You can have more information in "Process to Design Circular Products".
Contact us if you want to know how you can implement the circular economy and sustainability principles within your product design and development processes.
Share: