EIT Raw Materials Call – Circular Economy Raw Materials Sector
29 de March de 2022
If your company offers sustainable solutions for the raw materials sector, this might be an opportunity for you.
EIT RawMaterials Booster supports start-ups and SMEs that develop innovative products and services that can have an impact on the raw materials sector or that can benefit EIT RawMaterials partners. You can now apply to the Booster Call to obtain financial support of up to €200,000 and access to the EIT RawMaterials partner network.
Minerals, metals and advanced materials are key aspects to achieve the objectives of the European Green Deal.
If you have a project that can fit into the following thematic areas, you may be interested in this instrument.
Circular Economy. Solutions and business models implementing circular economy concepts
Replacement of critical and toxic materials in products and for optimized performance. New technologies or services that allow the substitution or use of smaller amounts of critical or toxic materials in key industries
Recycling. Technologies and solutions for the supply of materials from secondary sources and recycling
Mineral and metallurgical processes. Technologies and solutions for the processing of minerals and metals and for the production of improved materials
Mining of the future. Technologies and solutions for a more efficient, responsible and sustainable modern mining
Exploration. Technologies and solutions for the exploration of new and improved minerals
Booster Call 2022 is open throughout the year, with 3 deadlines to submit projects. The application deadlines are April 8, June 6 and September 5, 2022.
You can have more information here.
We can help you develop solutions and business models that implement the principles of the circular economy.
Contact us for more information!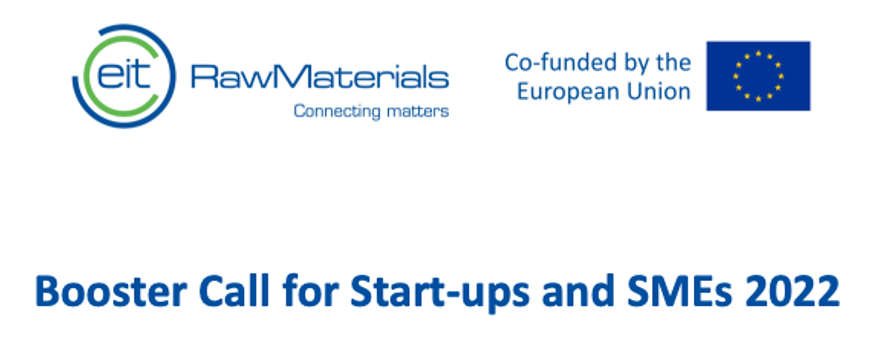 Share: